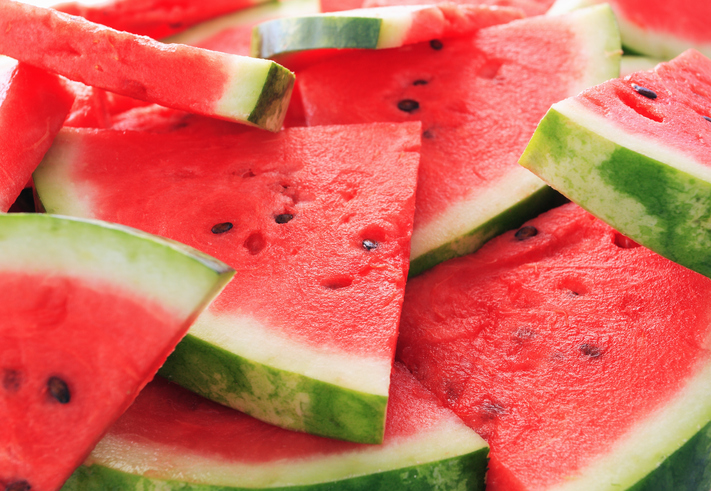 Smoothies, popsicles and chilled boozy beverages are often the go-to for an edible cool-down. Shake up your chilled staples with these frosty treats.
Frozen grapes.
Wash a rack of grapes, remove them from the stems, and pop them in the freezer. Pull out a handful whenever you're feeling overheated--or just want a refreshing snack.
Chilled watermelon.
Watermelon is an iconic summer staple. Cube it and keep it in the fridge for even more ahhhh.
Fruity ice cubes.
Looking to jazz up your summertime drinks? Fill an ice cube tray with water, and add a few raspberries or blueberries to each cube before freezing.
Chocolate covered bananas.
These cool creamy treats are a bit more work, but completely worth it. Slide a popsicle stick into a ripe banana. Dip the banana in melted chocolate, place on a baking tray lined with parchment paper, and freeze for 4-8 hours or more.
Published with permission from RISMedia.